Mininn Drum is a drum machine plugin, an adaptation of the Linn Drum.
We created three different sound ROMs with a selection of different sounds to get a global approach of the famous drum machine. The ROM 1 is a selection closer to the LM-1, the ROM 2 closer to the 9000 Version, and the ROM 3 is a custom adaptation of the 80's drum sounds. Get it now on our shop.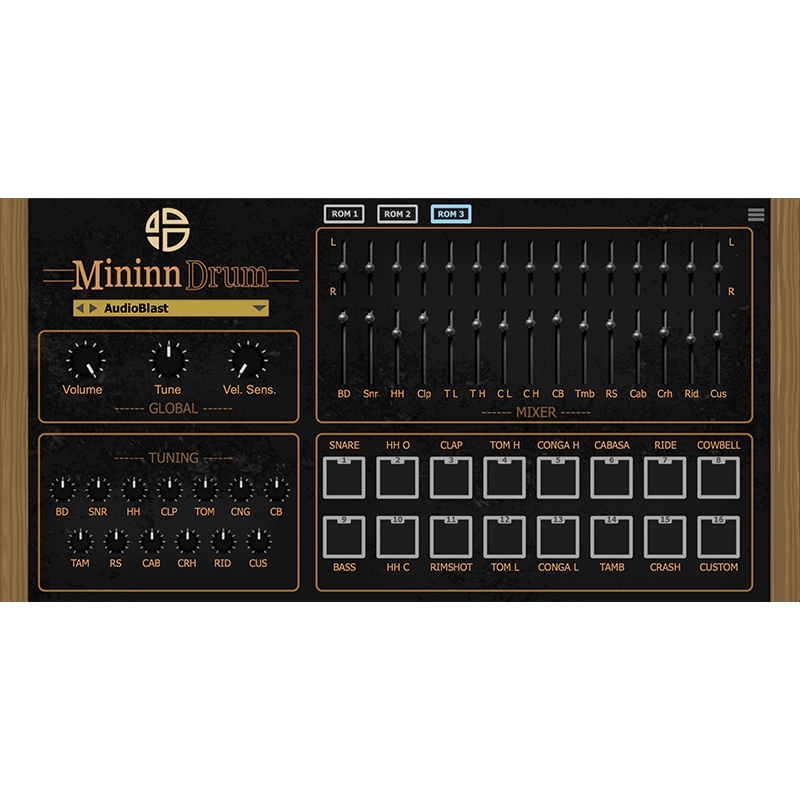 We also added a custom pad with the possibility to embed an additional drum or bass or any sample in your preset. You can modify each sound separately, change the tune, the volume and the panoramic.


The Linn LM-1 Drum Computer (conceived by Roger Linn) was the first drum machine to use digital
samples of acoustic drums. A lot of artists and bands like Human League, Michael Jackson, Prince,
Kraftwerk, Phil Collins, Genesis, Herbie Hancock and a lot of others used this drum machine on their records. We adapt these sounds on a new instrument, the Mininn Drum plugin, to offer the possibility to get the sounds of these rare drum machines embed in your setup.