We're in Berlin for the 2023 edition of the SUPERBOOTH, as exhibitors. SUPERBOOTH23 will take place from May the 11th to May the 13th 2023. SUPERBOOTH takes place in the FEZ-Berlin, Straße zum FEZ 2, 12459 Berlin. The FEZ is europes biggest, non-profit children-, youth- and family center.
It is located in the south east of Berlin in the district named Oberschöneweide.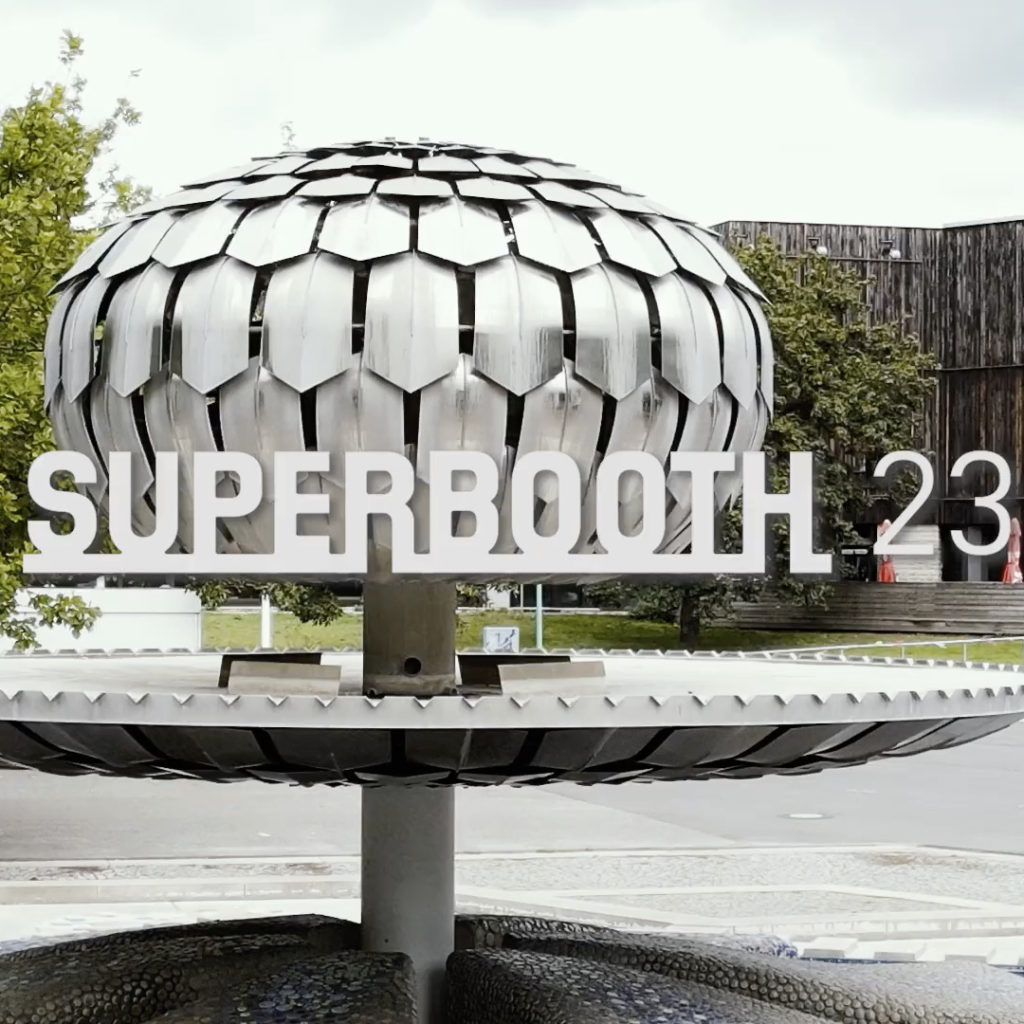 About SUPERBOOTH (from their website) :
"The idea of Superbooth has already a history of 20 years. It all started as a part of the Musikmesse in Frankfurt, when a handful of friends and likeminded nerds created a very own and special spot for synth enthusiasts. This common space presented a collection of small and passionate manufacturers of exotic hardware and electronic music instruments. The (original) SuperBooth.
The purpose of this shared space was to provide small and starting brands the chance to afford the costs of a presence on a big event like Musikmesse. But even more, to present a collective spirit and simply making music together. No focus on the pure brand presentation, but demonstrating what you can actually do with these spaced out instruments when connecting and combining them with each other.
At this time, everyone was telling that music is made with computers now. After having made unforgettable happenings at the Musikmesse in Frankfurt over the years, the Schneider mobile modular travelled to London, to Poland and the team also played some gigs in Berlin clubs.
In 2015, HerrSchneider decided to take SuperBooth out of Frankfurt and transform it into a new format. He brought it to Berlin to create his very own version of a specialist trade fair. In 2016 the first standalone Superbooth opened its doors to the Funkhaus Berlin and welcomed 96 exhibitors for its premiere. These first three days of Superbooth turned out to an intense, unique atmosphere of communicating and celebrating, where almost everyone left with a package of outstanding memories".
Come and meet us! Find our booth here. We'll be happy to chat and present our current projects.