AudioBlast present BreadSlicer PRO!
Get automatic slices synchronized to the tempo with random effects in one click!
Apply BreadSlicer Pro on Beats, Voices, Guitars etc..
Any sound can be easily glitched with instant results.
4 integrated FX :
Reverb
Bit Crusher
Hi Pass Filter
Pitch FX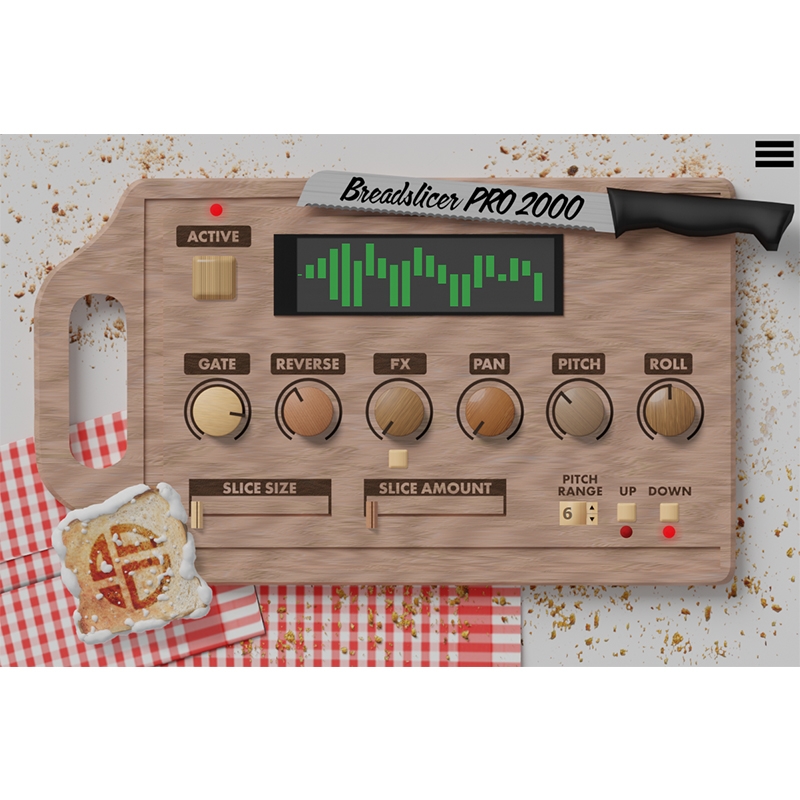 All parameters as Reverse, FX , Pan, Pitch, Roll are triggered randomly on slices.
Knobs at high value get more chance to be triggered randomly on slices.
Unstructure the sound, stay synced, get interesting glitch effects easily!
Just press the "ACTIVE" button and the audio input will be cut into slices and will be transformed into breaks, rolls and glitches instantly.
Synchronized to tempo the BreadSlicer Pro replaces the cut slices in real time to rearrange it randomly.
The Reverse, FX, PAN, PITCH, and ROLL knobs are controlled by a random algorithm.
Increase the value of those knobs will add more chances to apply those parameters randomly at any time on slices during the activation of the effect.
Audio Unit, VST3, VST2, AAX
Available for Mac OS X (from 10.12), 11, 12,13 Windows 7, Windows 8, Windows 10, Windows 11.

Try the demo versions here, or listen to demo songs on Youtube.
You need to get more controls to create glitches on your beats? Try the InstaLooper3!