If you need some acid patterns to add to your creations, we got you covered. We are thrilled to announce a musical gift that will surely strike a chord with all the aspiring musicians and producers out there!

MIDI files are the building blocks of music production, providing you with the flexibility to customize melodies, harmonies, and rhythms according to your unique vision. Whether you're a seasoned music producer looking to spark new ideas or a budding artist taking your first steps into the world of music creation, these free MIDI files are designed to inspire and empower you.

All patterns are adjusted in C key. Of course, you can use them with our AcidBox (Midi In mode), but also with your favorite synth plugins.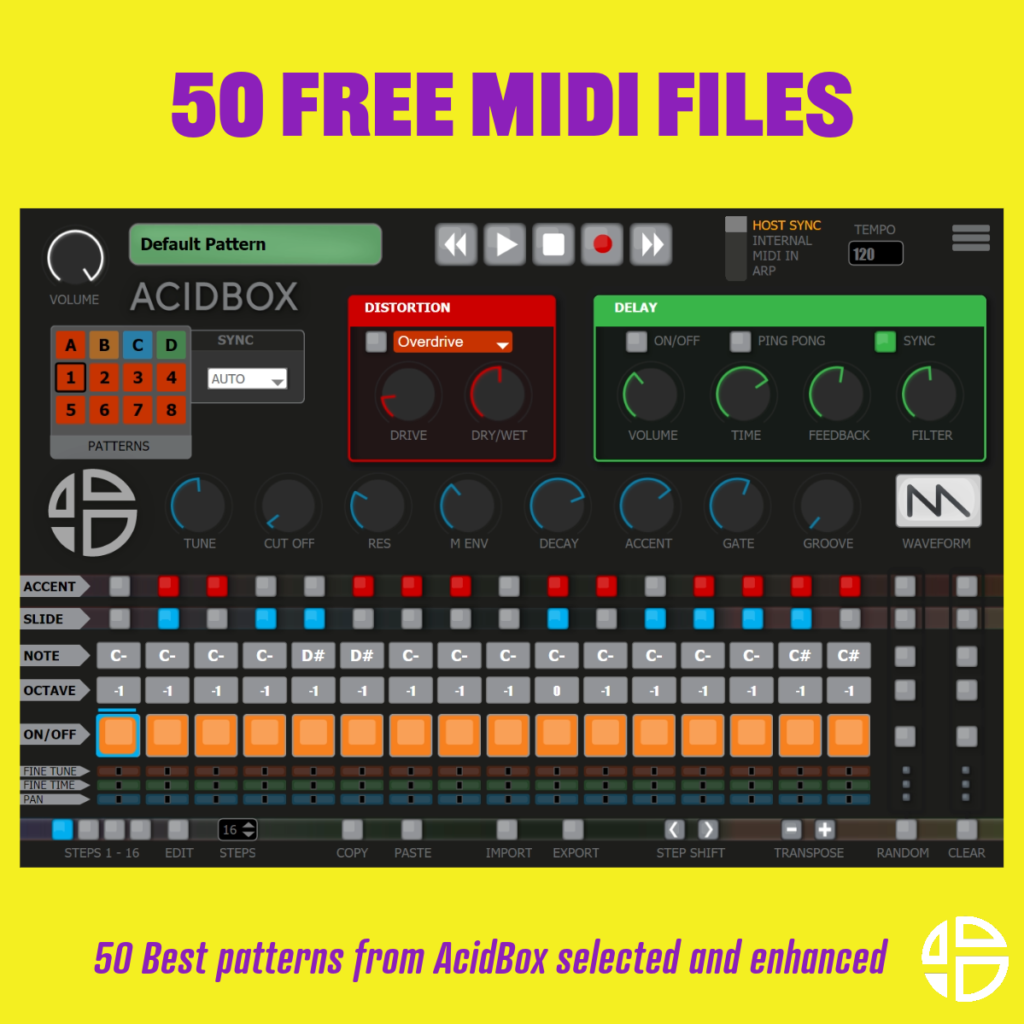 🌟 What You Can Expect:

Limitless Creativity: Unleash your creativity and experiment with the MIDI files to create your own signature sound. Tweak the notes, change the instruments, and craft music that reflects your unique identity.
Instant Download: Getting your hands on these musical treasures is a breeze. Simply click the download button and start your musical journey right away.
🎁 Claim Your Free MIDI Files Today!
Embarking on a musical journey has never been easier. We believe that creativity should know no bounds, which is why we're thrilled to offer these 50 MIDI files at no cost. Whether you're a solo artist, part of a band, or an electronic music enthusiast, these MIDI files are yours to explore, enjoy, and transform.
Ready to make melodies that move hearts and rhythms that stir souls? Dive into our collection of free MIDI files and let the symphony of your imagination take flight.
Don't miss out on this incredible opportunity to supercharge your music production endeavors. Join us on this melodious adventure today!
Listen to some demo here:
[Disclaimer: Please review our terms of use before downloading and using the MIDI files.]
Follow us on Youtube and Soundcloud for more demos about our products.